Nasiol XR03 Ceramic Coating - 18 month+
customers are viewing this product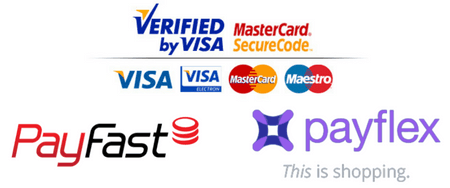 Nasiol XR03 has a super formula to protect the car paint from scratches and provides an exceptionally strong barrier against acid rain, bird droppings, road salt, and damaging UV-Rays. It rejuvenates the original color of the surface and ensures the vehicle always has a deep showroom gloss.
Nasiol XR03 is applied to paintwork of vehicles, headlights, taillights, rims, black plastic and trim surfaces. Do not apply this product to unlacquered plastic parts, fresh paint jobs (up to 3 months), low-quality paint jobs, glass, textile, tires, and absorbent parts.
APPLICATION
Ensure that temperature and relative humidity (RH) values (+5˚C ~ + 30˚C / 41 ˚F ~ 86 ˚F / 50% RH) of application space are as close as possible to suggested conditions to achieve maximum product performance. Avoid direct sunlight during the application and only work on cool surfaces. Wash your vehicle thoroughly.
If required, clay bar the surfaces. After decontamination, apply polishing/compounding via using appropriate tools and silicone / wax-free cutting compounds with respect to the physical condition of your vehicle's surface. When polishing is complete, wash the car and ensure that all the application areas are totally dry before using the product.
Prepare the surface by using an IPA solution to remove any residual contamination and polishing oils and dry with a lint-free microfiber cloth prior to the use of the product.
Before using the product, wear the protective nitrile gloves included in the box. Place the suede cloth onto the applicator block's sponge surface proportionally. Shake product gently before use. Do not work on areas larger than 1 m² at once.
Open the lid and pour a small amount of product onto the suede cloth. 5-8 mL is enough for 1 m²/ area. Do not forget to close the lid during the application. Dispose or replace suede after use on 3-4 panel sections.
Spread the product gently over the surface with a criss-cross motion. Once beading occurs (it takes 30 seconds in normal conditions) wipe the excessive amount of the product off the surface gently using the Nasiol Microfiber Cloth in linear motions.
After wiping the surface, complete final buffing gently with using Nasiol Microfiber Cloth in circular motions for each section. Keep the coated surface away from direct sunlight, dust, water and contamination during 24 hours curing period.




No special equipment is required, everything is included in box content.

Up to 18-months of advanced durability.

Super gloss effect with high water repellency.

High-scale resistance against destructive chemicals.

Recommended for professional detailers.
Nasiol XR03 coated surfaces achieve to a high hydrophobic surface and enables you to clean your car easily and with less time and energy.